Goodbye to the ESRF third-generation girders. On 10 December last year, Europe's leading x-ray source was shut down for a 20-month upgrade that will boost the brightness of its beams by a factor of 100. In spite of this 20-month shutdown, ESRF's engineers and technicians have no time to relax. The new source will come to life by replacing the existing storage ring, a double-bend achromat (DBA) magnet sequence, with an innovative and award-winning hybrid multi-bend achromat (HMBA) design, developed at the ESRF and called EBS, Extremely Brilliant Source.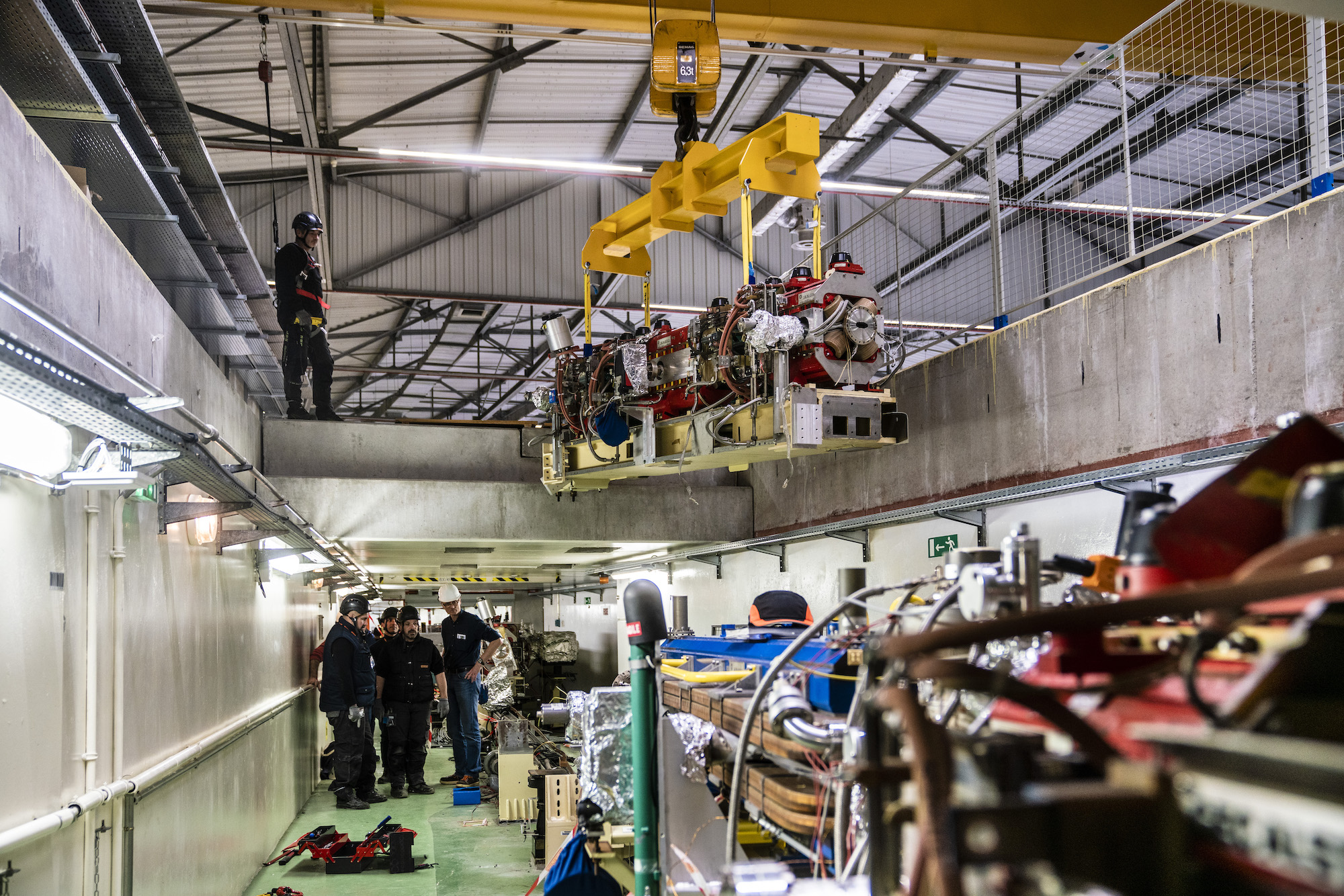 160 girders, each weighing several tons, will be removed from the tunnel with huge cranes in 11 weeks. Credit: Stef Candé
Teams have now three months to dismantle the historic storage ring – the first third-generation in the world -, which has been serving the international scientific community for the last 25 years. Three months to get the tunnel ready for the installation of the EBS new storage ring, the first high-energy, fourth-generation synchrotron light source.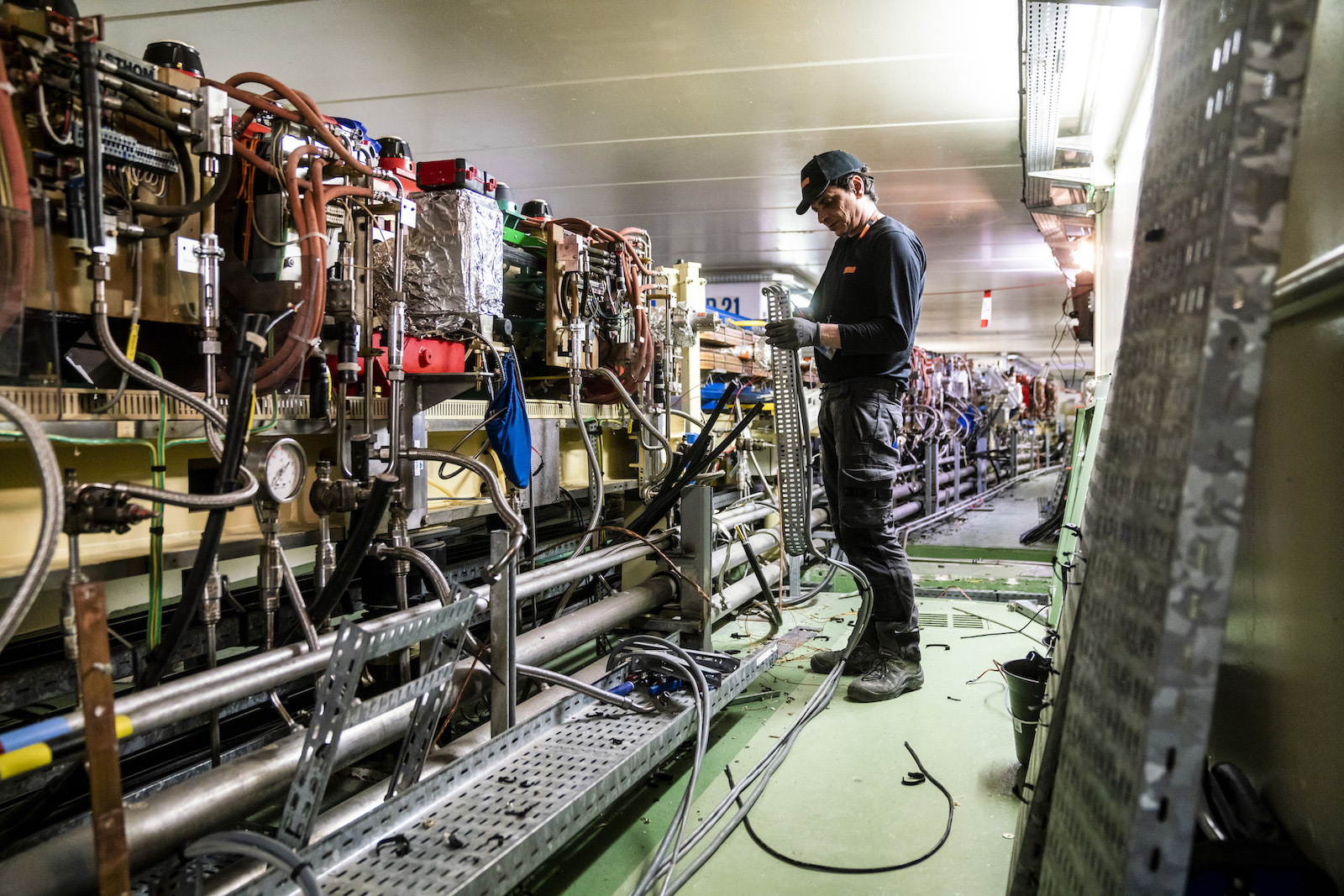 Each component has to be disconnected. Credit: Stef Candé
More than 1720 tons of material will be removed in 11 weeks; 160 girders will be lifted out from the tunnel by using one of the three huge cranes; 200km of cables and 6000m of pipes will be disconnected and taken out.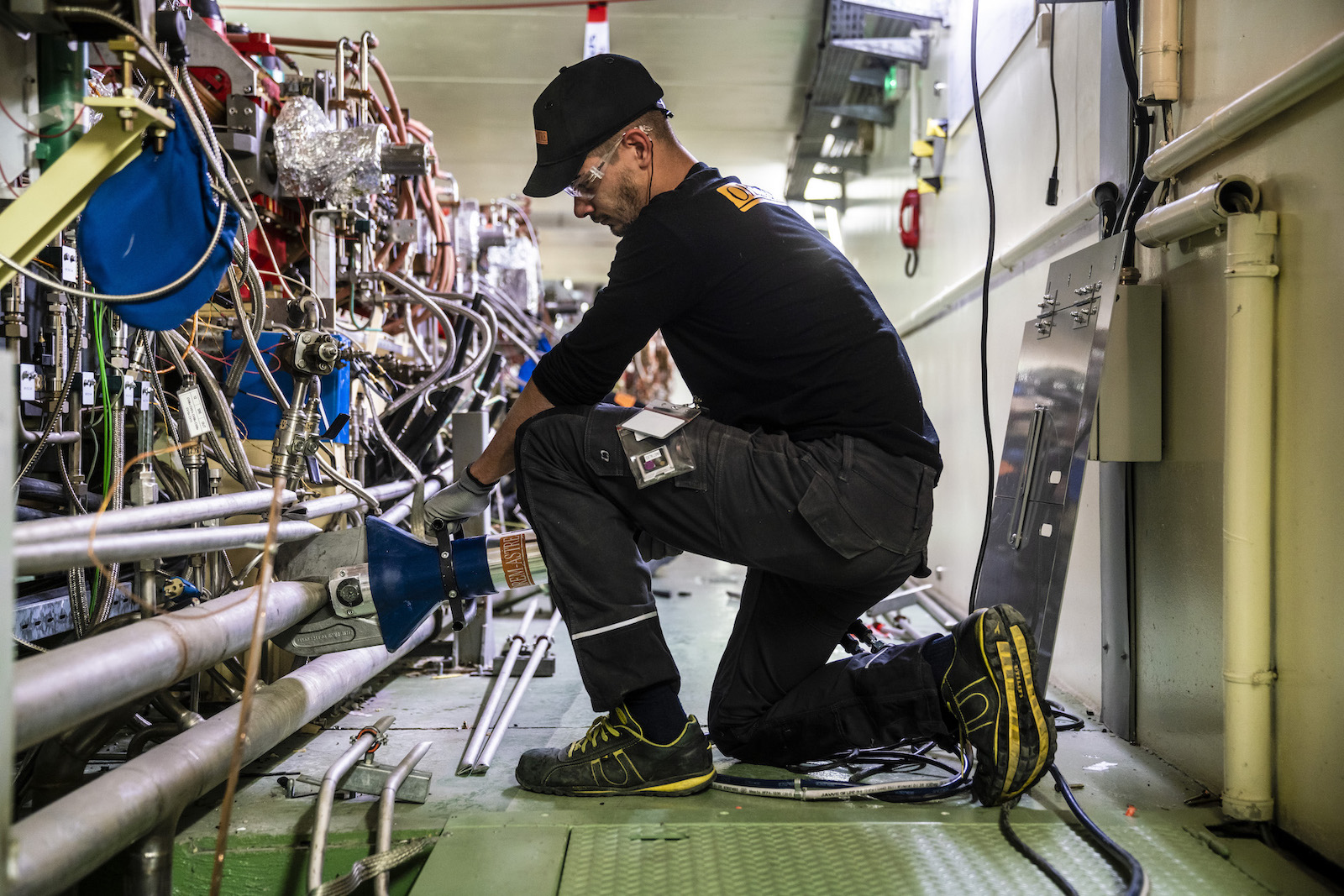 ESRF teams and subcontractors are working days and nights. Credit: Stef Candé
Once this is finished, from April 2019, the teams will have eight months to install the 32 new arcs for the EBS storage ring. These arcs wil be made up of 128 EBS girders, which will support over 10 000 components that will be aligned with a precision to half the width of a human hair.