Teams have placed the last components in the ESRF's storage ring tunnel, signalling the successful completion of the installation of its new source.
The nine-month installation phase saw 129 girders, supporting over 10,000 components, lowered into the storage ring followed by the installation of vacuum chambers, straight sections, instrumentation and ancillaries.
"It's a great achievement, testament to the professionalism, expertise and hard work of all the teams involved," said Pantaleo Raimondi, EBS project lead.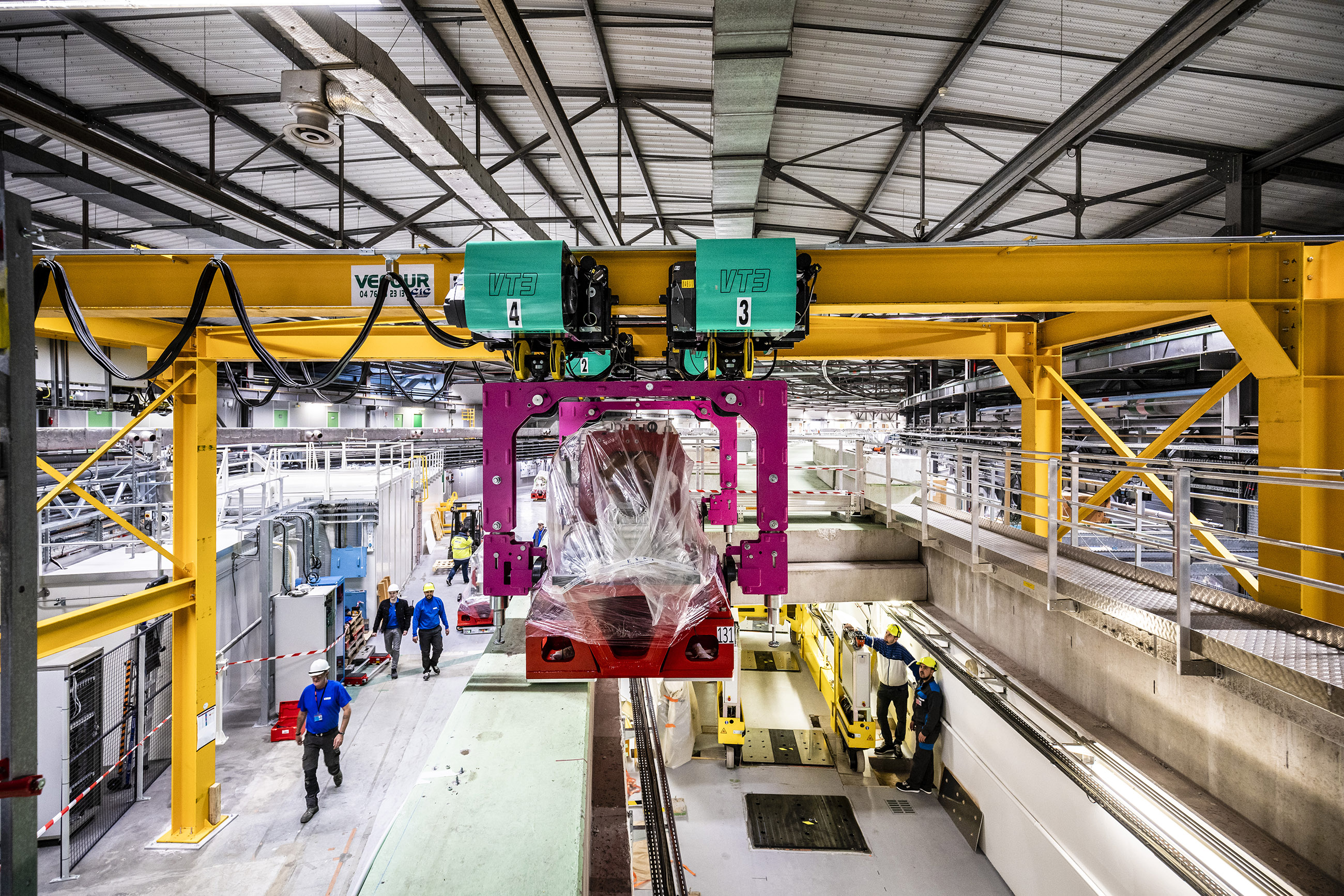 The 12-tonne girders were lifted over the storage ring tunnel wall and rolled into place with a specially designed transport module. Photo: ESRF/Stef Candé.
But the teams won't get a chance to rest yet. Staff are now testing equipment including the vacuum, RF, electromagnets and control systems. This will be followed by global power supply tests and the start-up of the injector system, which involves a linear accelerator sending electrons into a six-gigaelectronvolt booster and on into the storage ring.
Once the booster is up and running, injecting the first electrons into the 844 metre-circumference storage ring will be a key milestone for the ESRF's accelerator physicists. Following the achievement of stored electrons, the team will work hard to optimise the parameters of the beam, ramp up the current and use the beam to condition the vacuum chambers.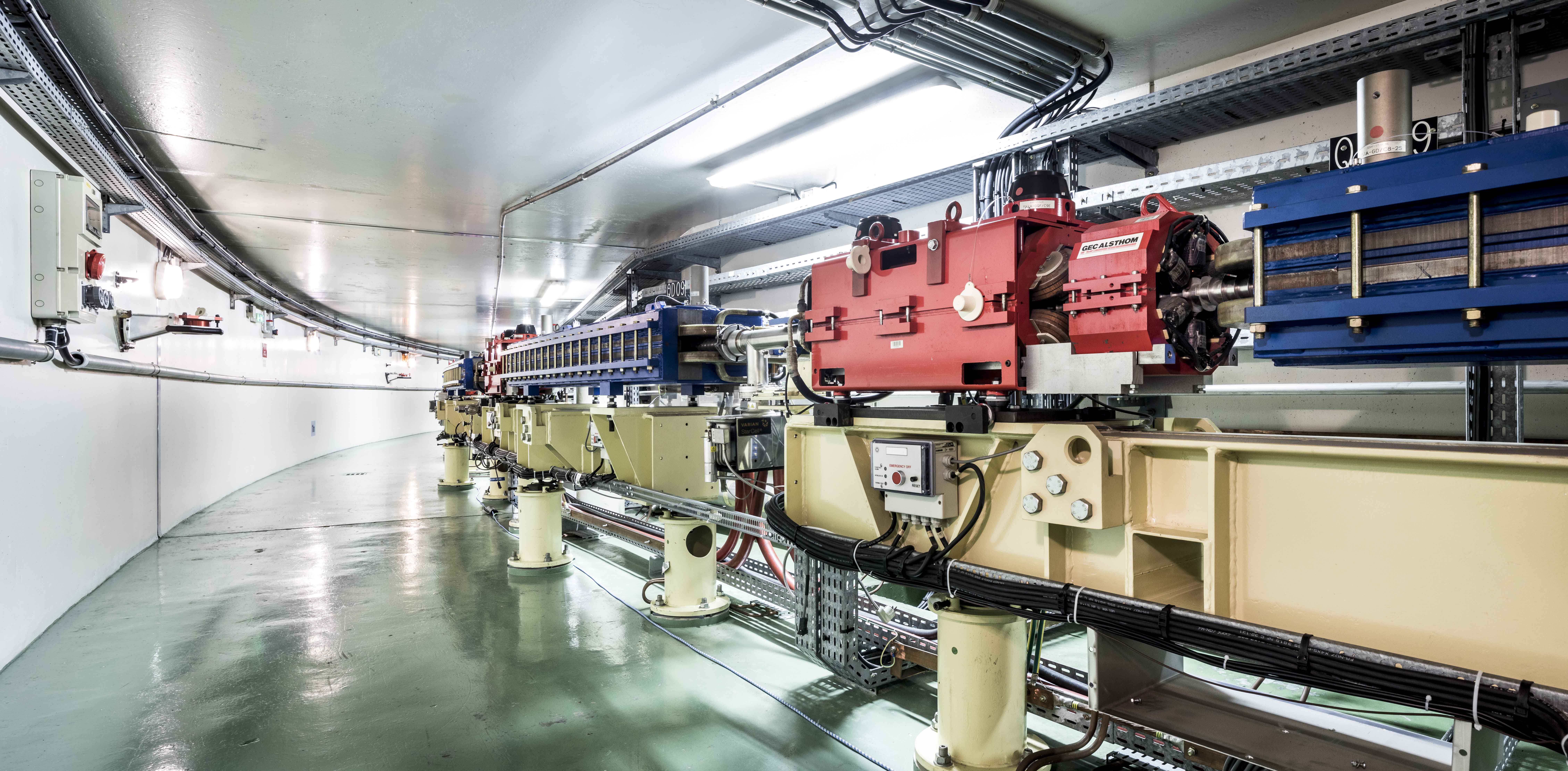 Commissioning of the booster will start in mid-November. Photo: ESRF/Stef Candé.
"The programme is dense and we're expecting some long night shifts," says Simon White, head of the beam dynamics group in charge of commissioning the new source. "But we're focused on our main objective, which is to deliver an electron beam with nominal current, lifetime and emittance in time for the beamlines to resume their programmes with optimal conditions."
With machine commissioning to last until March, followed by six months of starting up the beamlines, the EBS will officially open to scientific users on 25 August 2020.