It's spring, the ESRF storage ring tunnel has been emptied of its third-generation girders and that means time for a quick clean-up in the tunnel before installing the new Extremely Brilliant Source (EBS).
Sandrine Rigotti is the civil engineer in charge of sprucing up the tunnel – otherwise known as the civil works.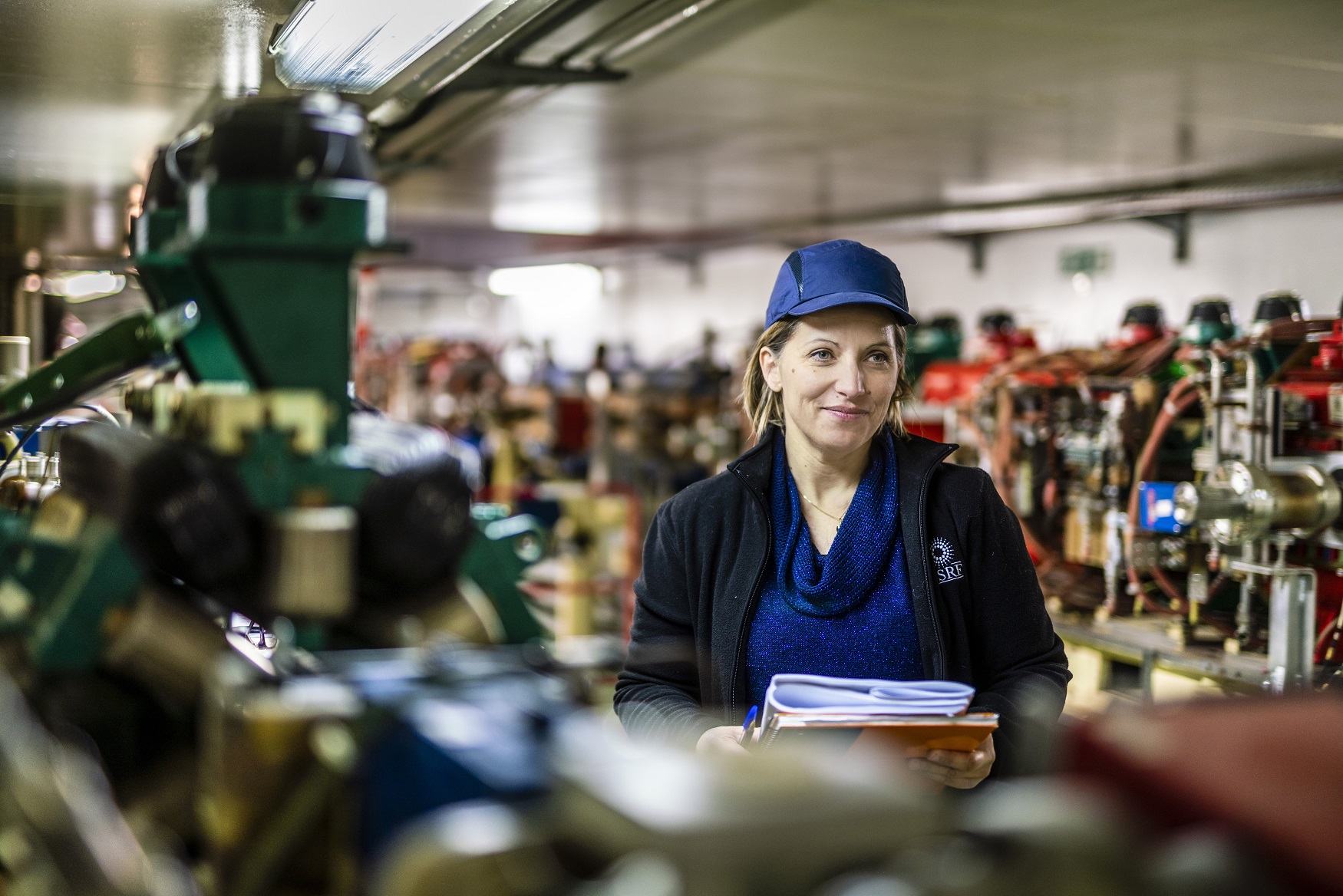 Sandrine Rigotti, civil engineer in the ESRF's Buildings & Infrastructure group, oversees the civil works in the tunnel.
"It takes a team of 15 people about four to five weeks to complete the civil works in each sector of four cells in the tunnel," she explains.
The civil works entail:
– sawing off 35 concrete pillars
– removing 800 previous concrete girder support plates from the floor
– filling in trenches with 350 tonnes of concrete
– sanding and painting the tunnel – a surface of over 12,000 sq m!
– installing 258 new girder support floorplates – that's 60 tonnes of steel!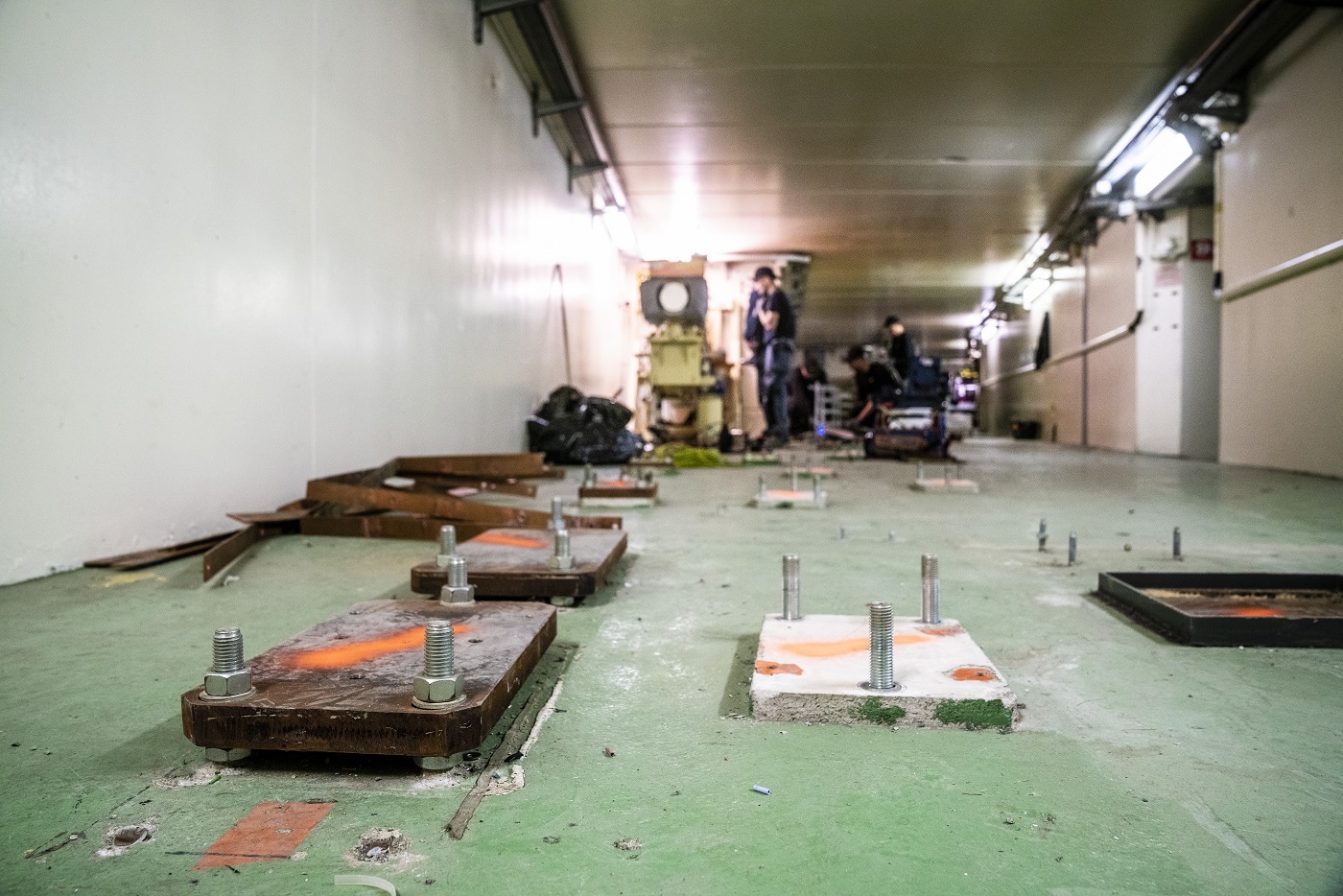 The previous girder support plates are removed and replaced with new ones due to the different dimensions of the EBS girders. Credit: Stef Candé.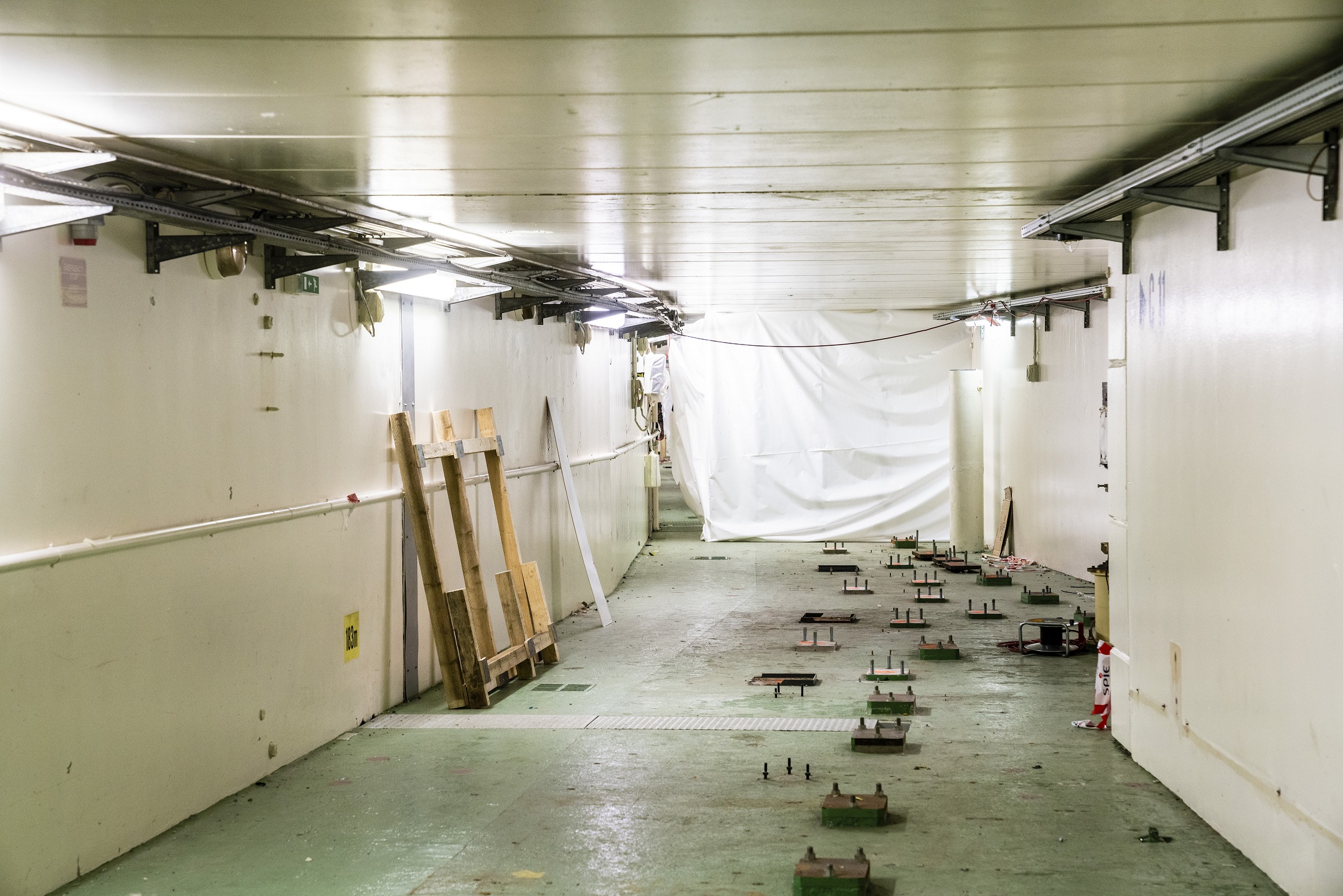 An empty cell is protected for sanding and painting work (background), while floorplate removal continues in the adjacent cell (foreground). Credit: Stef Candé.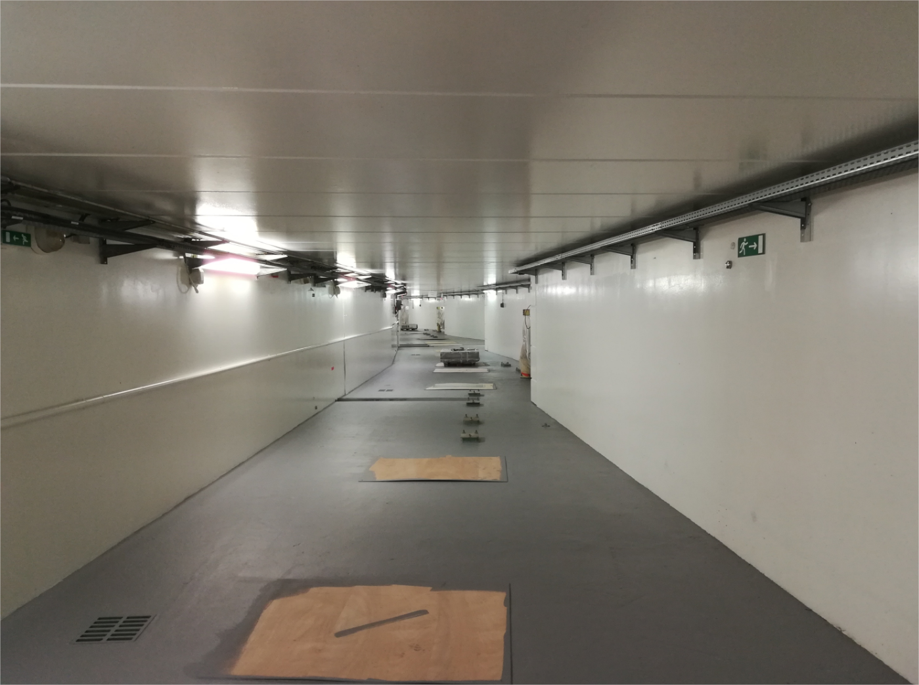 A freshly painted cell awaits the installation of new steel girder support plates. Credit: I. Leconte.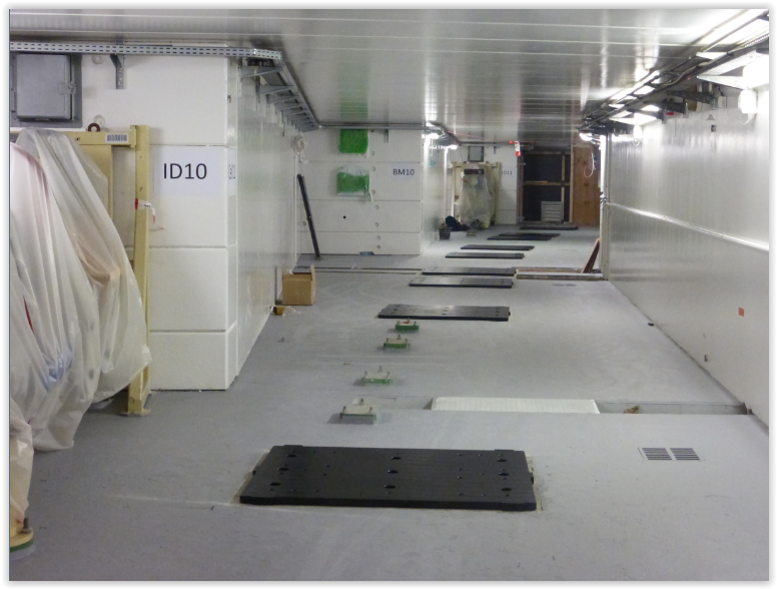 The new steel floorplates are attached to the floor with over 5 tonnes of resin. Credit: C. Argoud
At the same time, outside the tunnel, special lifting gantries will be installed and set up, ready to lower the new EBS girders and equipment into a fresh new tunnel fit for a fourth-generation synchrotron source!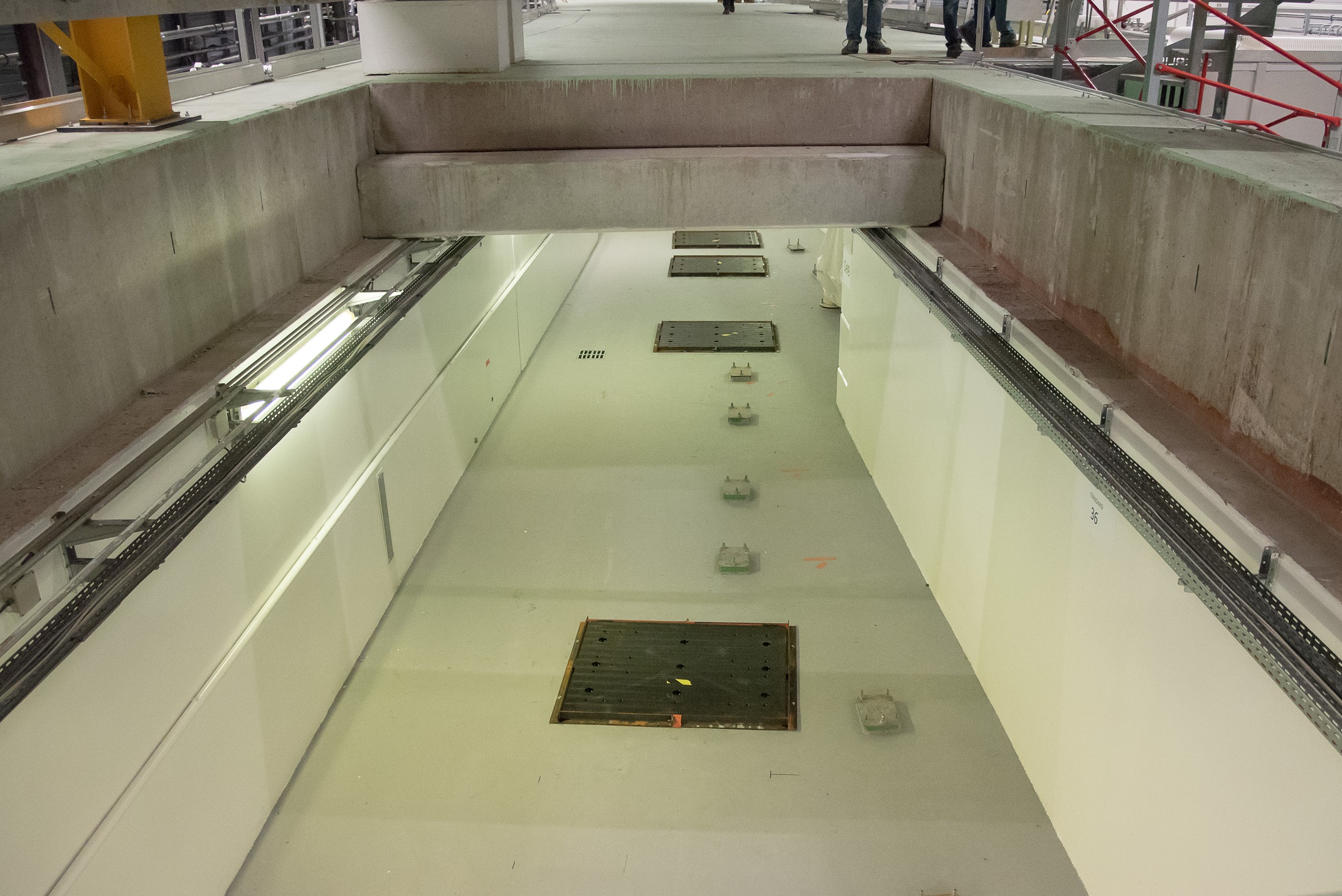 The first cell ready for installation of the EBS girders. Credit: C. Argoud.